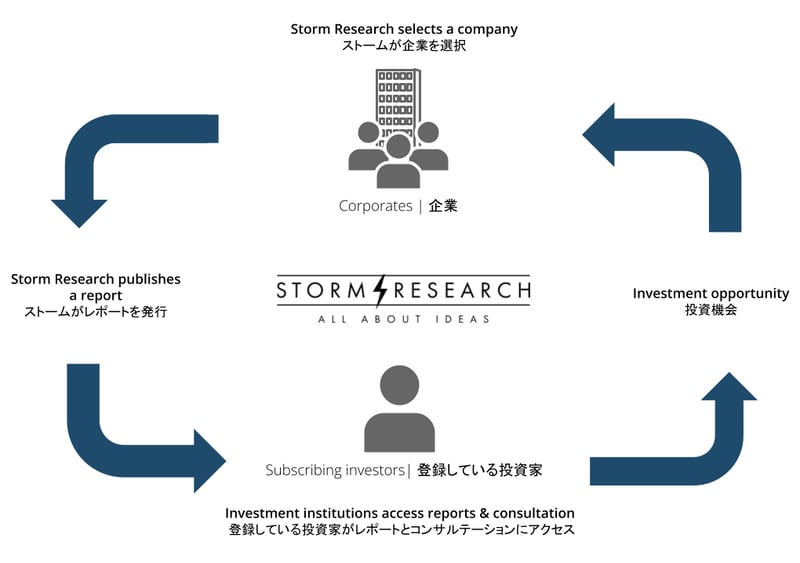 To learn more about our Storm Research reports, contact us at info@stormresearch.co.uk & access our database here
To learn more about our Storm Corporate reports, please see our Storm Corporate page here
Please see further services below
bespoke report
A report or series of reports tailored to your specification on your chosen company.
Pre-visit prep report
All the details you need ahead of any company visit on 1 A4 page.
analyst call
An opportunity to talk 1 to 1 with a Storm analyst
about a specific stock or sector.
interpreted conference call
An interpreted call between you, Storm Research
& the Japanese company you have chosen.
research sales call
A chance to chew the fat on stocks, sectors or
the market with the Storm sales team.
GET IN TOUCH
To enquire about any of our services please get in touch using the form below